Precautionary measure around transgender people and blood donation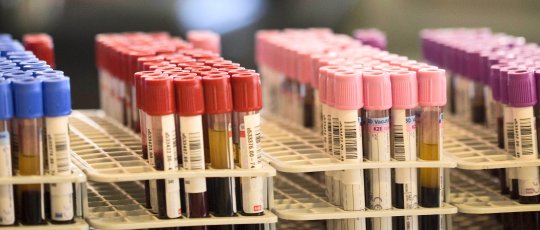 On April 29th, 2019, a new question was added to the medical questionnaire for donors of the Belgian Red Cross-Flanders. Its purpose is to determine whether a donor's current gender matches the gender they were assigned at birth. This question was added after Belgian law was modified to allow transgender people to officially change their registered sex without having to meet any medical criteria. As a result of this legislative amendment, the community of people who have legally changed sex is more diverse than ever, creating a new level of complexity for us as a blood establishment.
Temporary measure
First of all, we realise that this precautionary measure can be highly emotive for the people concerned, and that people may feel they are being discriminated against. We would like to emphasise that it is a temporary measure. Given the sensitive nature of the issue, we have been working closely with Transgender Infopunt for some time now to determine our long-term policy, and we will be in touch with stakeholder groups including çavaria (a Flemish LGBTI+ rights protection organisation) in the very near future.
Complex situation
Since the law was amended, we may see donors who have legally changed sex and have:
· undergone no biological changes; or
· only undergone hormonal changes; or
· undergone surgery (which may or may not entail a complete transition to the opposite sex).
We can therefore no longer rely on the legal sex only when assessing the sex-specific risks for the donor and the recipient. For the donor, the factors we need to consider include the haemoglobin level and the total blood volume, where different criteria are used for men and women. For the recipient, we need to bear in mind the higher risk of transfusion reactions with plasma and platelets from female donors. These factors determine which additional tests need to be carried out, as well as the final product that can be derived from a blood donation. For instance, while plasma from female donors can be used to prepare medicinal products such as clotting factors, it cannot be used for transfusion because of the greater risk of serious lung complications in the patient.
Unique donor identification
When a donor legally changes their sex, their Belgian national registration number changes too. Since donors are identified on the basis of their national registration number, one donor may be registered under more than one identity. As a result, the traceability of all products donated by this donor – a vital link in a safe blood supply chain – cannot be ensured.
According to the European Court of Justice, each country must base its exclusion criteria for donors on the individual data of that country. Such data are currently not available for Belgium. They are essential for determining a policy on the matter. Studies from abroad point to a higher risk of infection from donations from certain groups of transgender people. For example, the World Health Organization considers transwomen to be one of the five groups with a disproportionately high HIV infection rate: on average, 19% of transwomen are HIV-positive.
Given that Belgian data are essential for defining a more nuanced policy, the Belgian Red Cross-Flanders is calling for the relevant data to be gathered and shared as quickly as possible. The Belgian Red Cross-Flanders is also seeking to work with the local centres of expertise to conduct the epidemiological study required to obtain these data.